It's time to gear up for the great outdoors! Whether you're planning on camping, hiking, or just enjoying a day at the beach, having the right outdoor gadgets can make all the difference. With so many options available, it can be overwhelming to choose the best ones for your needs. That's where we come in! We've scoured the market and put together a list of the best outdoor gadgets of 2017 to help make your time in nature even more enjoyable.
From portable solar chargers to waterproof Bluetooth speakers, these gadgets will keep you connected and entertained, no matter where your adventures take you. So grab your backpack and let's explore the great outdoors with the best gadgets of 2017!
Top Picks
If you're an outdoor enthusiast, you know that having the latest gadgets can make all the difference between an enjoyable trip and a frustrating one. In 2017, there were plenty of innovative outdoor gadgets released that are worth checking out. One of our top picks is the BioLite CampStove 2, which not only cooks your food but can also charge your electronic devices with its built-in USB port.
Another gadget worth trying out is the LifeStraw Flex, a compact water filtration system that allows you to drink from any water source without worrying about contaminants. And for those who love capturing their adventures, the GoPro Hero 6 is a great option, thanks to its improved image stabilization and voice control feature. These gadgets are just a few of our favorites from 2017 that can enhance your outdoor experiences and make your trips more enjoyable.
1. Portable Solar Charger
Looking for a reliable and efficient solution to keep your electronic devices charged on-the-go? Then look no further than a portable solar charger! As the name suggests, these innovative chargers harness the power of the sun to provide you with a sustainable and eco-friendly way to recharge your devices. There are many different types of portable solar chargers on the market, each with its unique set of features and benefits. Some of our top picks include compact and lightweight chargers that are perfect for hiking and camping, as well as larger, more robust models that are ideal for longer trips and extended outdoor excursions.
With easy-to-use designs, fast-charging capabilities, and durable construction, a portable solar charger is a must-have accessory for anyone who wants to stay connected while enjoying the great outdoors. So why wait? Invest in a high-quality solar charger today and enjoy the freedom and convenience of mobile charging wherever you go!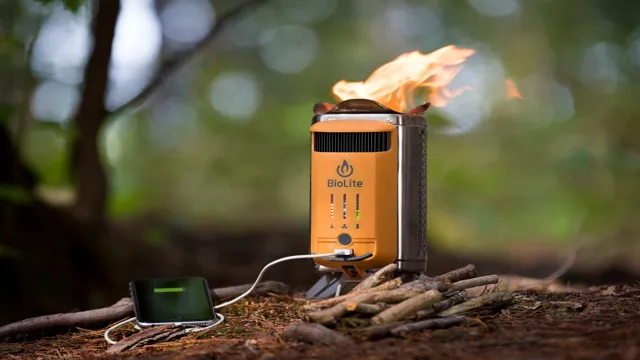 2. Waterproof Bluetooth Speaker
When it comes to owning a portable speaker, having a waterproof option can be a game-changer. Not only does it allow you to bring your music with you to the beach, pool, or shower without worry, but it also adds an extra level of durability. Here are some top picks for waterproof Bluetooth speakers: First up is the JBL Flip 5, which offers powerful sound in a compact design.
It has an IPX7 waterproof rating and a battery life of up to 12 hours. Next is the Ultimate Ears WONDERBOOM 2, which is not only waterproof but also dustproof and has a floatable design. It has a 360-degree sound and a battery life of up to 13 hours.
Finally, the Bose SoundLink Micro offers impressive sound quality in a tiny package. It has an IPX7 waterproof rating and a battery life of up to six hours. Any of these speakers would be a great choice for music lovers on-the-go, whether it's at the beach, by the pool, or even just in the shower.
3. Action Camera with Image Stabilization
Action cameras have become a popular tool for capturing outdoor adventures and extreme sports. However, shaky footage can ruin the experience of reliving these moments. That's where image stabilization comes in.
We've rounded up the top action cameras with the best image stabilization technology on the market. Our first pick is the GoPro Hero 9 Black, which boasts HyperSmooth 0 technology and can stabilize even the most intense action.
Another great option is the DJI Osmo Action, with its RockSteady stabilization and impressive live streaming capabilities. For those on a budget, the Akaso Brave 7 is a solid choice, offering EIS at an affordable price. No matter which camera you choose, image stabilization will help ensure smooth, high-quality footage that truly captures the thrill of the moment.
For the Adventurous Types
Are you an adventurous type looking for the perfect outdoor gadgets to take on your next trip? Look no further than the amazing gadgets of 201 From waterproof Bluetooth speakers to portable solar-powered chargers, these gadgets are perfect for anyone looking to stay connected and enjoy the great outdoors. And if you're looking for a unique twist, check out the latest in wearable technology.
Whether it's a high-tech fitness tracker or a GPS-enabled watch, these gadgets are perfect for keeping track of your health and exploring the wilderness. So why wait? Grab your gear and get ready for your next adventure with the latest and greatest in outdoor gadgets for 201
1. GPS Watch with Fitness Tracker
Are you an adventure enthusiast looking for a way to track your workouts and explore new terrains? Look no further than a GPS watch with a fitness tracker. This versatile device not only provides accurate tracking of your distance, pace, and routes, but also gives you insights into your heart rate, calories burned, and sleep patterns during your active days. Whether you're a runner, hiker, or cyclist, this watch can become your ultimate companion on the go.
With its intuitive interface and responsive touch screen, you can easily navigate through various modes and settings, customize your watch face, and sync your data with your favorite fitness apps. Plus, with its durable and waterproof design, you can wear your GPS watch with confidence, whether you're exploring mountain trails or diving into ocean depths. So gear up for your next adventure and let your GPS watch with a fitness tracker guide you along the way.
2. Multi-Tool with Flashlight
Are you an adventurous type who loves to camp, hike, or explore the great outdoors? Then you need a reliable multi-tool with a built-in flashlight. A multi-tool is a versatile piece of equipment that includes several useful tools in one compact, easy-to-carry package. With a multi-tool, you can handle many different tasks without carrying a large tool kit.
Some of the features often found on a multi-tool include a knife, pliers, screwdrivers, a saw, and a can opener. Adding a flashlight to the mix only adds more convenience and accessibility. When you're out in the wilderness, you want to be prepared for anything that comes your way.
Having a flashlight on hand can come in handy for illuminating dark paths, setting up camp before sundown, or even signaling for help in an emergency. This combination of tools ensures you're ready for any situation that arises. When selecting a multi-tool with a flashlight, look for one with water-resistant features, durable construction, and a reliable light source.
Don't wait until you're caught off-guard in the great outdoors; get a multi-tool with a flashlight today and be prepared for any adventure!
3. Portable Water Filter
If you're someone who loves the great outdoors and goes on adventures frequently, then you need to invest in a portable water filter. Whether you're hiking in the mountains or camping by the river, having access to clean drinking water is essential. Portable water filters are compact, lightweight, and don't require any electricity or batteries to operate.
They're designed to remove impurities and contaminants from untreated water, making it safe to drink. With a portable water filter, you can say goodbye to the hassle of carrying heavy water bottles or worrying about running out of clean water. These filters come in different sizes and styles, so you can select one based on your specific needs and preferences.
Don't let the fear of contaminated water deter you from exploring the great outdoors – pack a portable water filter, and you're good to go!
For the Tech Savvy
If you're a technophile who loves spending time in the great outdoors, then you'll want to keep your eye out for the latest and greatest outdoor gadgets of 201 From solar-powered chargers to high-tech GPS devices, there's no end to the cool tech toys designed to make your next camping or hiking trip even more enjoyable. One of the top outdoor gadgets of 2017 is the BioLite Campstove 2, which not only allows you to cook your meals over an open flame but also generates electricity to charge your phone or other portable devices.
Another must-have gadget is the Garmin eTrex 30x Handheld GPS, which offers superior navigational capabilities and can help you find your way no matter where your adventures take you. And if you're planning on spending time in the water this year, be sure to check out the RAVE Sports Bongo Water Bouncer, a inflatable platform that's perfect for lounging or jumping around on the lake or ocean. With so many amazing outdoor gadgets to choose from, it's easy to see why 2017 is shaping up to be a great year for tech-savvy nature lovers.
1. Smart Cooler with Bluetooth Speaker
Are you looking for a cooler that not only keeps your drinks cold but also entertains you at the same time? Look no further than the Smart Cooler with Bluetooth Speaker! This innovative cooler is perfect for the tech-savvy individual who loves to listen to their favorite tunes while enjoying the great outdoors. With a built-in Bluetooth speaker, you can easily connect your phone or other devices and stream music wirelessly. Plus, its insulated walls and airtight lid keep your drinks and snacks cold for hours on end.
Whether you're hosting a BBQ in your backyard or going on a camping trip with friends, the Smart Cooler with Bluetooth Speaker is the go-to cooler for the modern-day adventurer. So, why settle for a basic cooler when you can have one that's both functional and entertaining? Upgrade to the Smart Cooler with Bluetooth Speaker and never have a dull moment outdoors again!
2. WiFi Enabled Outdoor Security Camera
Are you a tech-savvy person who tends to take safety and security seriously? Then you might want to consider investing in a WiFi-enabled outdoor security camera. These nifty gadgets are a great way to keep an eye on your property, even when you're not there. With the ability to connect to your home's WiFi network, you can access live camera feeds and recordings through your smartphone or tablet.
This means that you can view your cameras from anywhere, at any time, giving you peace of mind that your property is safe and secure. Plus, most WiFi-enabled outdoor security cameras have motion detection sensors that will alert you if any movement is detected, so you can quickly review the footage and take appropriate action. So, if you're looking for a security solution that's both convenient and effective, consider investing in a WiFi-enabled outdoor security camera.
It's an investment that's sure to pay off in the long run.
3. Drone with HD Camera
If you want to take your photography and videography skills to the next level, then a drone with an HD camera is a must-have for all tech-savvy enthusiasts out there. A drone with an HD camera allows you to capture stunning aerial shots without having to book a helicopter or plane, making it a desirable accessory for both professional and amateur photographers. Not only does it give you the ability to capture breathtaking footage from impossible heights, but it also allows you to get close-up shots of your subject.
With the increase in demand for drones with HD cameras, the market has become more competitive, making it essential to do your research before making a purchase. You want to ensure that the drone you pick has easy-to-use controls, a reliable and durable body, and a camera that meets all your expectations. Investing in a drone with an HD camera is the perfect way to take your photography and videography skills to new heights and capture stunning footage that will amaze your audience.
Conclusion and Recommendations
As we look toward the horizon of 2017, it's clear that outdoor enthusiasts have no shortage of cutting-edge gadgets to choose from. From high-tech tents that practically set themselves up, to portable solar panels that keep your devices charged no matter how far off the grid you roam, this year's outdoor gadget offerings are truly remarkable. So whether you're a hardcore backpacker or simply someone who enjoys a good picnic in the park, there's never been a better time to gear up and get outside.
After all, with these innovative devices by your side, the great outdoors is yours to explore and enjoy like never before!"
1. Purchase Guide
As a tech-savvy individual, making a tech purchase can be both exciting and overwhelming. With so many options available on the market, it's important to consider your specific needs and budget when researching potential purchases. One important step is to read reviews and compare prices to ensure you're getting the best deal for the features you require.
It's also helpful to take advantage of resources such as tech forums and expert blogs to stay up to date on the latest technology trends and advancements. When making a purchase, don't forget to factor in long-term costs such as warranties and maintenance fees. By doing your research and considering all aspects of your purchase, you can make an informed decision and find the perfect tech product to suit your needs.
2. Trends for 2018 and Beyond
As a tech-savvy individual, you probably have your eyes set on what's in store for the future of technology. One major trend that's likely to grow in the coming years is artificial intelligence (AI). It's already being used in various industries, such as healthcare, finance, and customer service, to streamline processes and enhance the customer experience.
Another emerging trend is the Internet of Things (IoT), which involves connecting everyday objects to the internet to create a network of devices that can communicate with each other. This opens up opportunities for smart homes, wearable devices, and even self-driving cars. Additionally, as more people become accustomed to using virtual and augmented reality, these technologies are expected to become more accessible and mainstream, revolutionizing the way we interact with the world around us.
Overall, the future of technology looks bright and exciting, with endless possibilities for innovation and growth. So, keep your eyes peeled and your mind open for what's to come!
FAQs
What are some of the top outdoor gadgets of 2017?
The top outdoor gadgets of 2017 include the GoPro Hero5 Black camera, DJI Mavic Pro drone, Suunto Spartan Ultra smartwatch, Gerber StrongArm fixed blade knife, and the BioLite CampStove 2.
Are there any outdoor gadgets that can help with navigation?
Yes, there are outdoor gadgets such as handheld GPS devices, smartwatches with GPS capabilities, and phone apps like AllTrails that can help with navigation.
What are some key features to look for in outdoor gadgets?
Key features to look for in outdoor gadgets include durability, water resistance, battery life, weight, and versatility.
Can outdoor gadgets help with camping and hiking meals?
Yes, there are outdoor gadgets such as camp stoves, water filters, and portable coffee makers that can help with camping and hiking meals. Additionally, there are food dehydrators and vacuum sealers that can help make backpacking meals more convenient.