Are you ready to take your gaming experience to the next level? PlayStation offers a wide range of PS VR games that can be played with motion controls. While Skyrim VR, Batman: Arkham VR, Tumble VR, and other PS VR games provide an immersive experience with PlayStation's motion control, did you know that you can also enjoy many of these games using just the Dualshock 4 controller?
The motion controller on PlayStation allows you to get closer to the action, enabling you to recreate the movements of your favorite superheroes, engage in battles with undead warriors on snowy mountains, or simply challenge your skills by balancing objects. If you're already using PS Move controllers for PS VR, there are still some incredibly immersive experiences you might be missing out on. Let's explore some of the great games that will make the most of your PS Move.
The Elder Scrolls V: Skyrim VR – Dive into an Open World Fantasy RPG
With the power of PS Move controllers, you can prove your warrior skills by swinging your sword during every battle or showcase your archery prowess by taking down distant threats with a steady hand. The highly acclaimed fantasy RPG from Bethesda offers an open world where you can embark on epic quests, explore stunning environments, and become the hero you've always dreamed of.
If you're ready for an adventure of a lifetime, get The Elder Scrolls V: Skyrim VR now from the PlayStation Store and let the virtual world unfold before your eyes.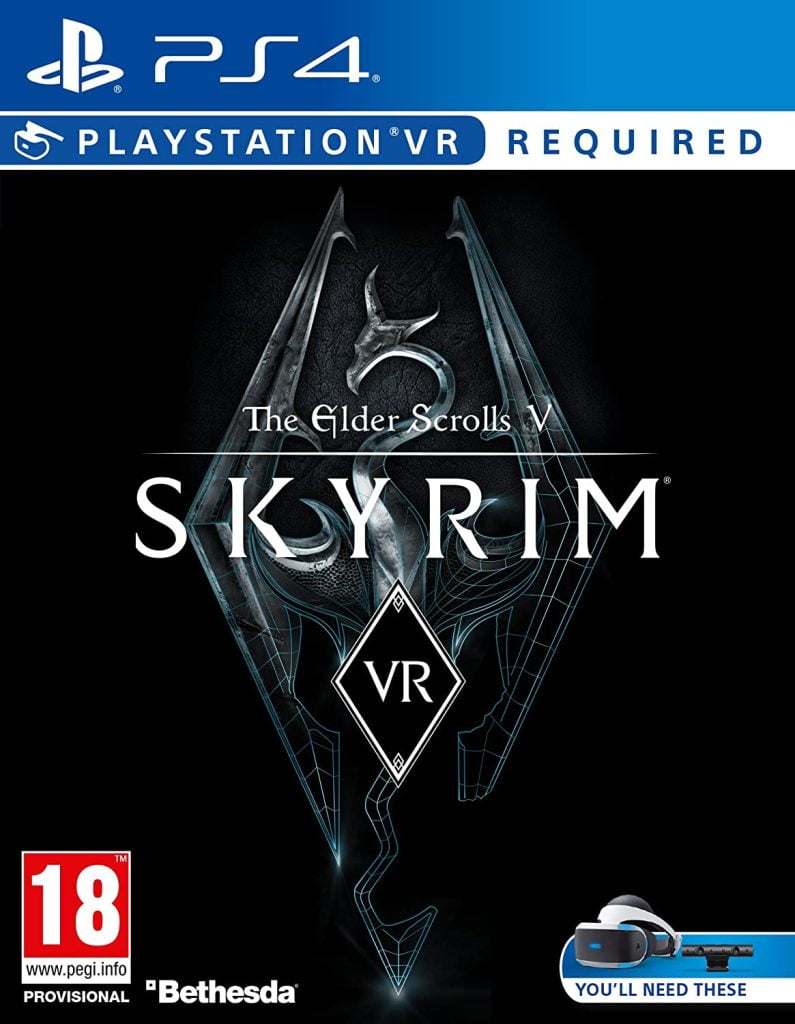 Batman: Arkham VR – Step into the Shoes of the Caped Crusader
Don the iconic cowl and become Batman in this gripping virtual reality experience. With the help of 2 PS Move controllers, you can truly immerse yourself in the world of the Dark Knight. Grab a batarang from your utility belt, swing around the Batcave using the grappling hook, and solve crimes or explore Gotham City like never before.
Experience the thrill of being Batman by getting Batman: Arkham VR from the PlayStation Store and unleash your inner hero.
Rush of Blood: Until Dawn – An Adrenaline-Pumping Horror Ride
Prepare for a terrifying rollercoaster ride with Supermassive's Rush of Blood. Armed with 2 PS Move controllers, you can aim your weapons independently, allowing you to take on multiple threats simultaneously. Brace yourself for a heart-pounding experience as you face horrifying creatures and survive the twisted attractions of the ride.
If you're up for the challenge, purchase Until Dawn: Rush of Blood from the PlayStation Store and let the adrenaline rush through your veins.
Tumble VR – Test Your Stacking Skills in a Gravity-Defying Challenge
In Tumble VR, precision and balance are key to beating high scores. With 1 PS Move controller, you can stack and balance shapes in a gravity-defying environment. Push your dexterity to the limit and compete against yourself or others as you aim to conquer each level and achieve the ultimate victory.
If you're ready to defy gravity and showcase your skills, Tumble VR is waiting for you on the PlayStation Store.
Rez Infinite – Dive into a Synesthetic Rhythm Shooter
Immerse yourself in a digital network and embark on a mesmerizing journey with Rez Infinite. With 1 PS Move controller, you can control your targeting system, allowing you to appreciate the stunning landscapes of Rez in all their glory through your PS VR headset.
Experience the fusion of music, visuals, and gameplay by playing Rez Infinite, available now on the PlayStation Store.
Star Trek: Bridge Crew – Command Your Own Starship
Calling all Star Trek fans! In this cooperative sim, you can explore deep space and work together to overcome challenges. Equipped with 2 PS Move controllers, you can step into the shoes of your favorite Starfleet captain and issue orders by pointing directly at the screen. Say the iconic phrase "engage" and guide your crew to victory.
To embark on this intergalactic adventure, grab Star Trek: Bridge Crew from the PlayStation Store and lead your crew to the stars.
The Playroom VR – Unleash Your Creativity in a Virtual Playground
Step into a virtual playground where you can interact with cute and playful creatures. With 2 PS Move controllers, you become a protector god, guiding and helping these creatures build and survive. The tactile delight of using your hands to interact with the world around you will make you feel connected to every aspect of the experience.
Let your imagination run wild with The Playroom VR, available now on the PlayStation Store.
Archangel – Pilot a Skyscraper-Sized Mech in a Battle for Survival
Gear up and pilot a massive mech to defend futuristic America against robotic foes. With 2 PS Move controllers, your every movement is mirrored by the mech, adding an extra layer of complexity to the battlefield. Block bullets with your shield, aim weapons with precision, and unleash powerful punches to emerge victorious.
Prepare for an epic mech battle by getting Archangel from the PlayStation Store and show the world your combat skills.
Surgeon Simulator: Experience Reality – Perform Bizarre Operations
In this darkly comical take on an ER, you'll find yourself performing a series of bizarre operations. With 2 PS Move controllers, you can demonstrate your multitasking coordination skills as you navigate through unconventional surgeries. Splitting your control over two controllers adds a new level of challenge and excitement to the operating table.
Ready to put your surgical skills to the test? Purchase Surgeon Simulator: Experience Reality from the PlayStation Store and experience the thrill of unconventional surgeries.
The Assembly – Unravel a Morality Tale
Immerse yourself in a story-driven game that explores human experiments from two perspectives: that of the researcher and the test subject. With 2 PS Move controllers, you can interact with the environment, uncover hidden secrets, and navigate through a maze of rooms in search of answers.
Embark on this gripping journey by playing The Assembly, available now on the PlayStation Store.
Rangi – Restore Order to the Universe
Based on African folklore, Rangi takes you on a puzzle adventure where you must restore harmony to the universe. With 2 PS Move controllers, you can use a magical staff to manipulate objects and solve intricate puzzles. Assume the role of an all-powerful mystic and embark on a quest to bring balance to the world.
Discover the enchanting world of Rangi by getting it from the PlayStation Store and experience the magic of African folklore.
The Inpatient – A Terrifying Horror Thriller
Prepare to be locked up in a supernatural hospital in Supermassive's The Inpatient. With 2 PS Move controllers, you'll feel more connected to the eerie world around you. Supermassive has fine-tuned environmental interactions and the motion controller's feedback, providing a heightened sense of immersion. From touching objects to running your hand across surfaces, every subtle detail will send chills down your spine.
Experience true horror by getting The Inpatient from the PlayStation Store and unravel the mysteries that lie within.
Chess Ultra VR – Master the Game of Chess in Virtual Reality
Challenge Death itself in a game of chess with Chess Ultra VR. With 2 PS Move controllers, you can demonstrate your nerves of steel as you carefully move your pieces while facing the Grim Reaper. Immerse yourself in the incredibly realistic chess simulator and test your strategic skills in a VR-exclusive mode.
Ready to face the ultimate challenge? Get Chess Ultra VR now from the PlayStation Store and prove your mastery of the game.
Unleash the Power of PS Move!
With PlayStation's motion control, you can elevate your gaming experience to new heights. Whether you're swinging swords in Skyrim VR, solving crimes as Batman, or defying gravity in Tumble VR, the possibilities are endless. Take advantage of the PS Move controllers and immerse yourself in a world where your movements matter.
Explore the PlayStation Store today and discover the wide selection of PS Move games waiting to be experienced. Get ready to embark on thrilling adventures and unlock the full potential of your gaming prowess.
PS Move games to get you moving
Exercise Games
Sports Games
Action/Adventure Games
Fighting Games
Shooting Games
Period and Magic Games
Games for kids and families
Mature Games
No matter your gaming experience, age or personal preference this list has a game that will appeal to you. These games are all incredibly enjoyable, and the PlayStation Move controller makes it even more fun.
Fitness Games
Vote, dance and win in "Just Dance"
Just Dance 4
Just Dance 4 allows you to dance online with a worldwide community or your neighbor down the street. You can choose from a variety of dances, including competitions and sweaty workouts.
This is the final installment in the Just Dance series. It offers a wide range of dance styles and individualized workouts. The progressions from easy to advanced routines, to funny, offbeat dances, to mash-ups keeps the fun alive.
This will revive your faith in the power and ability to move if you're bored of the original Just Dance.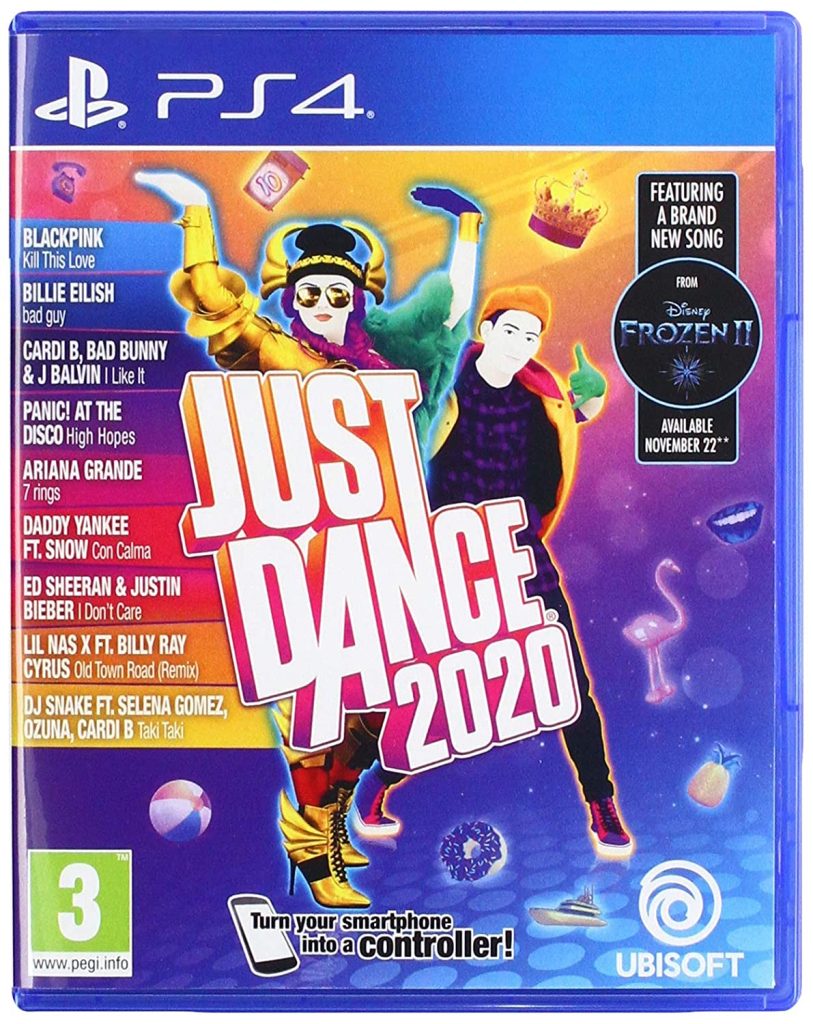 "EA Sports Active"
EA Sports Active 2
EA has the best fitness program available in a game format. This is a motivator for most people and has helped many people get into great shape. However, it isn't perfect. It can sometimes feel repetitive and there may be a delay between the sequences. It's an excellent way to stay in shape and have fun.
There are approximately 70 different exercises to choose from. You can either use the music provided or create your own.
You can be analyzed by the motion and heart sensors as well as detailed feedback.
'Zumba Fitness'
Zumba Fitness
Zumba Fitness is the perfect gift for anyone who desires to get fit, but finds it difficult to do so with traditional treadmill training. Fitness training can be challenging. Zumba will make you want to push yourself.
To be passionate about the challenge, you don't need to be competitive. It happens. It's easy to find partners online or in real life, but dancing with others is a different kind of exercise.
You can also choose to solo dance to progress through the levels. This is a great way to have fun, as the game adapts to your skill level and energy by providing new settings.
There are nine styles of dance to master and over 30 routines to choose from, so there is no shortage of variety.
It is not only the best dance/fitness program, but it is also the most affordable. It is a bargain compared to group classes or workout DVDs.
"Start the Party"
Start the Party: A Fun Family Game
Although technically, it's not a game of fitness, it can be a great way for kids to get outside exercise, especially in bad weather.
There are over 20 minigames you can participate in. In an underwater game, you can spear puffer fish. You can also try to resist the invasion of alien robots. A ghost hunt is another option.
You can play competitively or cooperatively, and there are many team-play options to allow everyone to get involved. For those who are really interested or want to learn a skill, there is a solo-play option.
You will be amazed at how high the energy levels go when just a few kids play this game at a party. Things will fly!
Sports Games
Do you want to improve your table tennis skills and learn more?
Sports Champions 1 and 2
There are 12 games in total between the original Sports Champions and Sports Champions 2. Both are great ways to learn about the Move controller and provide physical entertainment.
The original table tennis game is my favorite motion-control game. SC 2's tennis feature is almost as real as the original.
This boxing game is a great comparison to the dedicated boxing title 'Lights Out', which can be found below.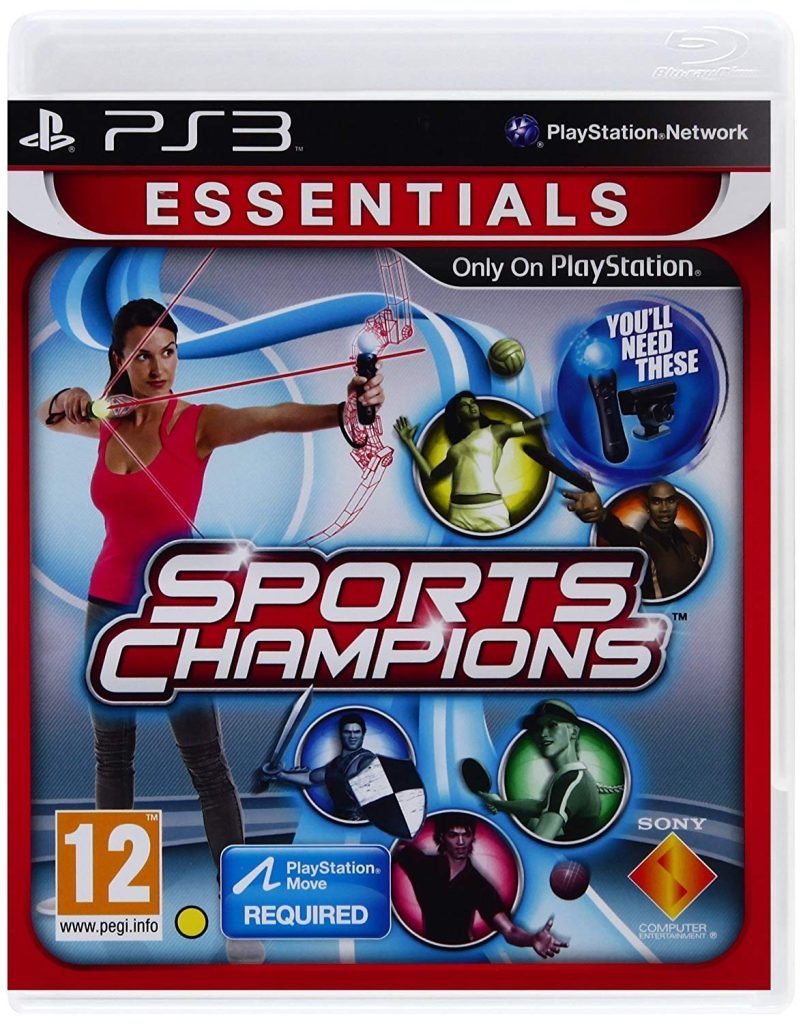 Action Games
Blood & Truth
Genre: Single-player shooter Controllers DualShock 4 and two Move controllers. If you want to convince a shooter enthusiast that PlayStation VR is worth their time, Blood & Truth will do the trick. Particularly if they enjoy Guy Ritchie movies. This is basically the London Heist demo for PlayStation VR Worlds, but it has been expanded into an entire game. It has lots of satisfying shootouts. As you move in and out from cover, taking shots at your enemies with your Move controllers and slapping virtual magazines to your gun to recharge your guns, you'll feel bodily pulled into this action. Blood & Truth is fast but also breaks up gunfights by occasionally locking pickers, tunnel climbing, and even drone piloting segments. It's possible to play the entire game with a DualShock controller, but it won't provide the same immersive experience.
Hitman 3
Genre: Third-person murder puzzle Controllers DualShock 4. Make no mistake, Hitman 3 on PSVR can be a little shabby. Developer IO Interactive had some visual compromises to make the game work on PS4's outdated hardware. After you overcome these drawbacks, Hitman 3 will be a riveting and immersive new experience. This is the most recent version of the franchise's original 2000 launch. It can be difficult to keep track of targets when there are so many people watching, or admiring the small details and scale of each level. You can play through all stages if you have the original two games on PlayStation. Hitman 3 VR is well worth the effort, regardless of whether you are already a 47 fan.
Genre: It's Tetris. Controllers: DualShock 4. The Tetris Effect is painfully narrow. You play a game of Tetris, and then a lot of weird stuff happens around you. It is basically a music visualizer. Although it doesn't sound very impressive, it is a great VR experience. The fact that you are too busy stacking blocks to notice them, as well as the freaky fire monks and the pounding music, enhances the experience. They light up your peripheral vision and respond quickly to large line clears, which promotes both focus and a sense if place. Tetris Effect can be played outside of VR. You may also want to play it that way if your goal is to run a marathon. However, there's nothing quite like being immersed in the beautiful and strange worlds.
Genre: Rhythm electroslasher Controllers : Two Move Controllers Imagine if instead of a floating robot shooting pain rays, Luke Skywalker was trained with a bunch Tron polygons to make throbbing EDM. This is Beat Saber. Your left hand controls the red saber, while your right hand controls the blue. You must then swipe them through a line of cubes. You will need to follow the beat of the song to determine when each color cube appears and which direction they must be cut. All this will help you to focus and promote good cardio while your arms naturally swing.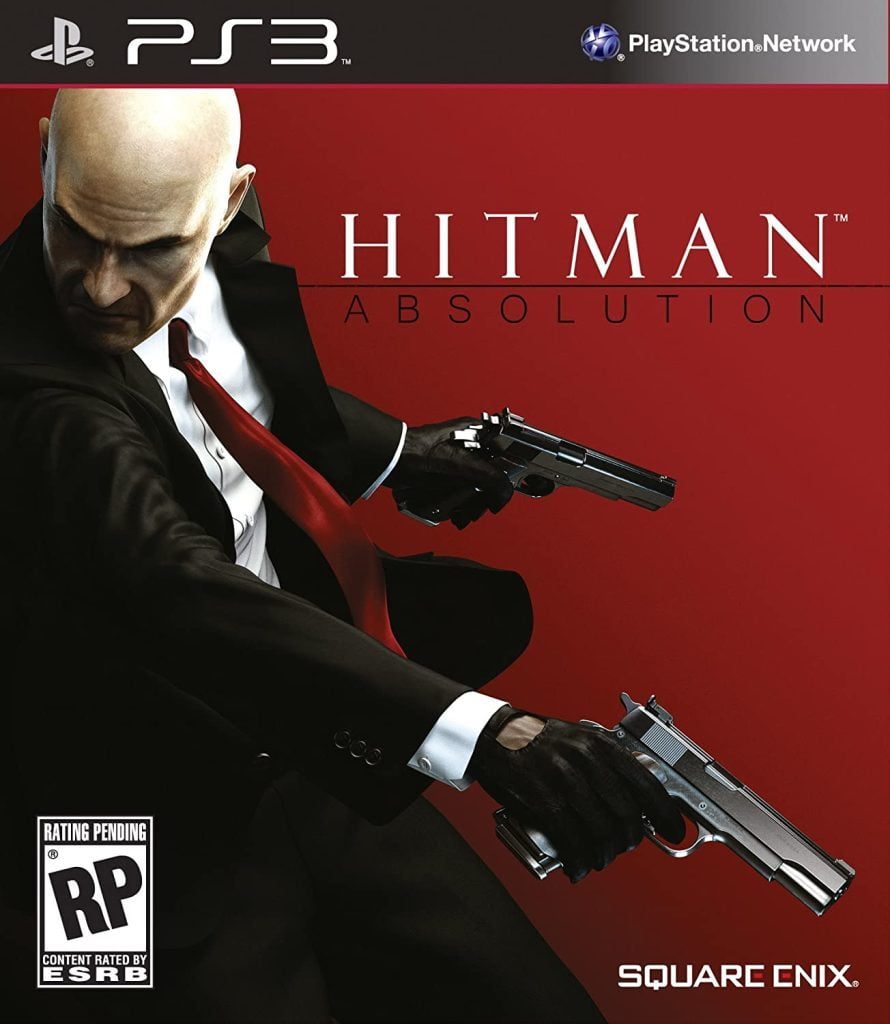 Accessories
Let's first look at what hardware is required to use the PlayStation Move controller for playing PS3 games. You will need a PlayStation 3 console. You can buy one from Amazon by clicking this link. A PlayStation Eye camera is also required, which can be purchased here.
Some games require a PlayStation Move Navigation Controller, while others, especially those that support multiplayer, may require a second PlayStation Move. Both accessories can be purchased on the following pages.
PlayStation Move Navigation Controller.
Once you have all the hardware you need, you can now check our list below of the top PlayStation Move games, alphabetically arranged.
Your competitive nature will drive you to fitness!